The capital and most populous city in the United Kingdom is the one and only City of London. For beginner travelers, this is a great city to visit, as the language is the same, but everything is still different. You're able to travel and see a new culture, without the struggles of not knowing the local language. Now, experiencing a place that speaks a different language is something everyone should experience, but if you're not ready for that quite yet, London is the perfect balance. You'll find some amazing architecture, food selections, and amazing people. Here's Mentor Travel's guide to help you spend 48 hours in London, one of the largest cities in Europe.
1. Tower Bridge
This is one of the most famous sites in London. You can drive, or take the walk across the Thames for some stellar sites from this draw bridge. The Tower Bridge Exhibition is at the top of the monument, and allows you to see the city. There's also a glass floor you can walk across to see exactly how high your feet are above the ground that makes for a pretty cool view.
2. Palace of Westminster
Big Ben is one of the most well known attractions in London, and is right down the way from the Tower Bridge. Big Ben is the nickname given to the clock tower on the north end of the palace. The best view of the palace comes from across the water, where you can see the whole structure at once. There are guided tours available at an additional cost where you can view the Houses of Parliament.
3. London Eye
The giant Ferris wheel on the shore of the Thames is called the London Eye. Each of the pods go about 400 feet in the air, and give you a 360 degree bird's eye view of London. This is a pretty expensive attraction – about $30 for an adult – but the view is so worth it. You can see almost all of London from this seat.
4. Buckingham Palace
Buckingham Palace is an authentic royal palace in London and is home to Her Majesty the Queen. They started allowing visitors inside about 20 years ago, and it makes for a great attraction to see while you're spending 48 hours in London. Tours are available inside to let you explore some of the amazing parts of this palace, like the State Rooms, the Grand Staircase, and the Garden. If you visit at the right time, you can also view the changing of the royal guard ceremony each morning.
5. Have Lunch at Nando's
During my 48 hours in London, I quickly found a new favorite restaurant: Nando's. They're known for thier Peri-Peri chicken that is absolutely delicious. There's a lot to choose from, so you really can't go wrong with what ever you decide to try. HERE's a list of locations in London. England is known for its fish and chips, so this is a great place to get a delicious English meal.
6. Greenwich Park
On the east side of London across the river, you'll find Greenwich Park. This was by far my favorite park that I had the chance to see during my trip. A walker or runner has a ton of options as far as trails and view points go. If you walk to the top of the hill, you'll have a stellar view of London that allows you to see so much of the city. You'll also be able to view the Prime Meridian, a line that divides the western and eastern hemisphere's on the globe. Straddling over this line allows you to stand in two hemispheres at once!
7. Platform 9¾
For those Harry Potter fans out there, this one is for you. If you're in London, you're most likely going to visit King's Cross Train Station to head out of the city. Get there a little early to have time to visit Platform 9¾. No matter which house you identify with (Gryffindor FTW), you'll all agree that this destination will be one of the highlights of your trip. Regardless of how touristy it may seem, getting your picture taken in front of the trolley going through the wall is a must during your 48 hours in London. There's also a gift shop nearby where you can get your chocolate frogs or Griffindor scarves.
8. Try Authentic English Tea
Growing up in Seattle, the coffee culture has been engraved in my blood. It almost always accompanies me on my commute to work, and coffee shops are pretty typical venues for dates or meeting with friends. When I travel, I always try to get a taste of the local coffee and visit a cafe or two. In London, this coffee culture does not exist. It's all about the tea. There morning tea, afternoon tea, dessert tea, it's everywhere. I would definitely give a tea house a try, there's so many available, just pick one and taste. It's part of the English culture, and should not be missed on your trip. You can find some of the best tea rooms in London HERE.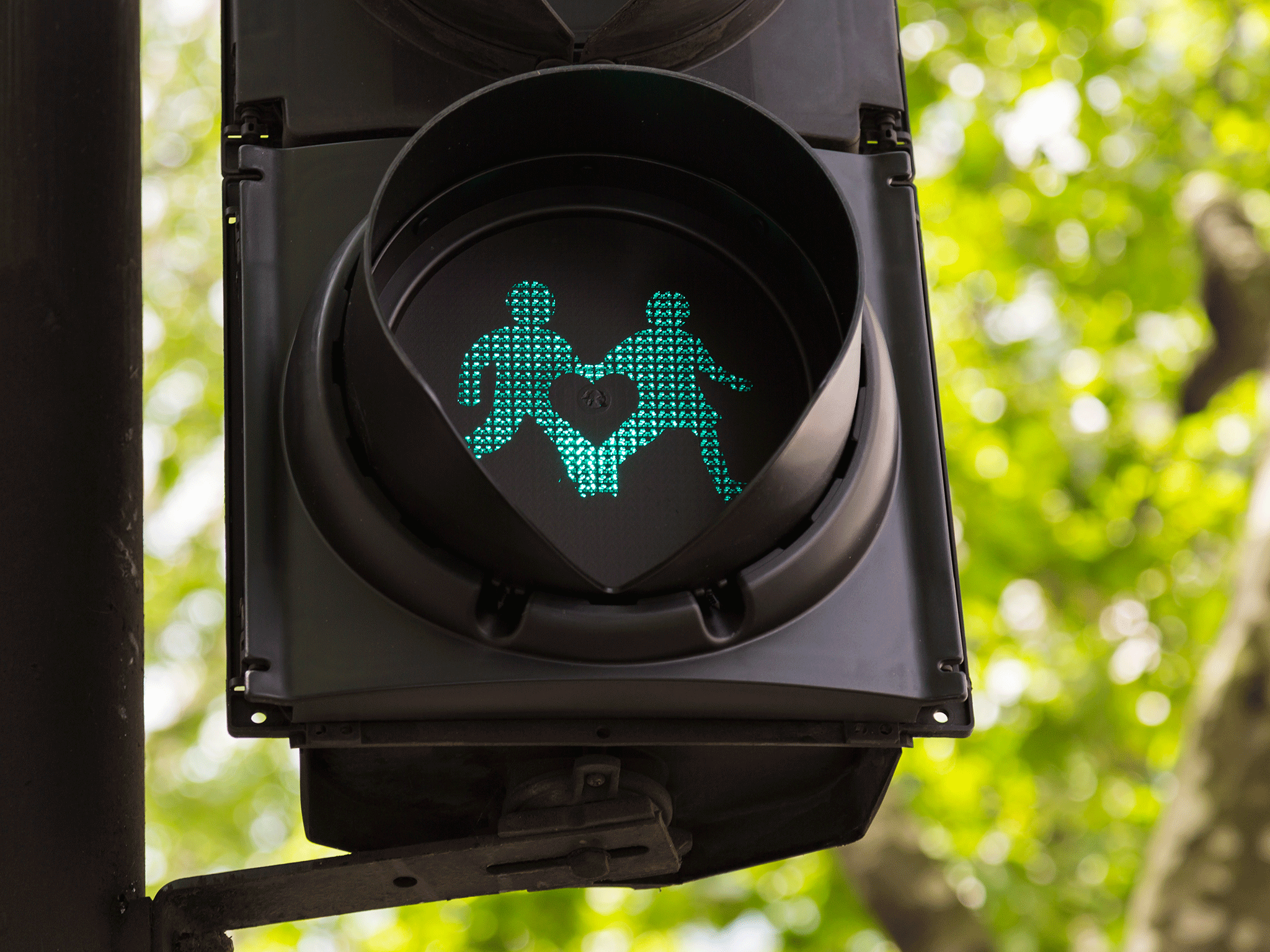 9. View the Diversity
London is such an open and welcoming community. During my 48 hours in London, I saw LGBT supporting pedestrian crossing traffic lights. They had some with same-sex couples and transgender signs. This was so incredible to witness. An entire city supporting members of the LGBT community. While strolling through a small city park one day, I was also approached by a group of Muslims handing out free brownies. They wanted to spread kind words and love in the community with a single brownie. Seeing all of this support for diversity was amazing. You can read more about the crosswalk lights HERE.



Please let me know if you have anything to add to this trip in the comments below! London is such a beautiful city, so make sure to add it to your bucket list if you haven't been there already. Happy traveling!
For help traveling debt free, click HERE!